Welcome to the LEMON WORLD!
The Lemons (a.k.a The Lemon Lime Singing Band) have been heard on the records "Hello, We're The Lemons" and "The Lemons At Home".
Now you can add "WLMN" to your Lemons Discography!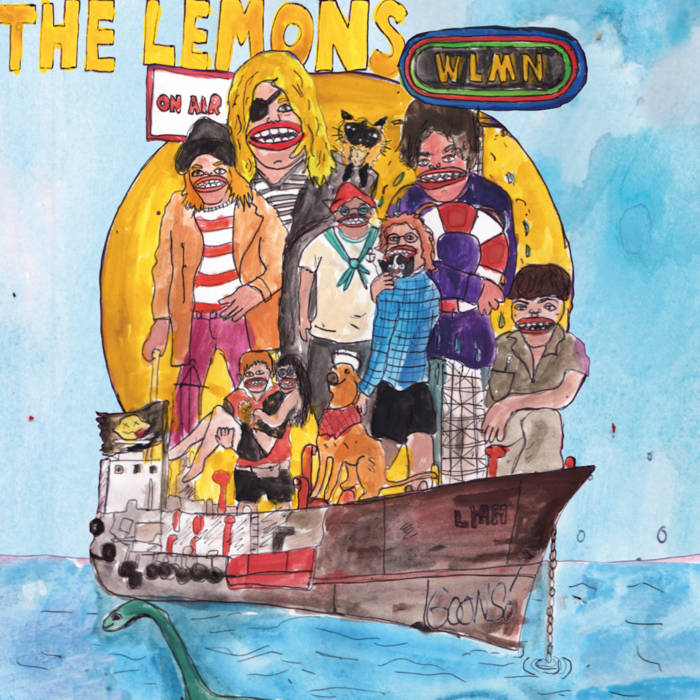 "WLMN" is a brand new collection of brand new tunes available for the first time in the universe thanks to the studious archivists at WABB Corp, purveyors of the highest quality audio documents. And it's brand new!
What is WLMN? Well, WLMN are the call letters of a very real, very pirate radio station run by DJ Lorelei somewhere in the seventeen seas that exclusively plays the songs of The Lemons. "WLMN" is a recording of that pirate radio broadcast, made over the course of one evening, as the radio waves bounced around the arctic air, preserved by the technologies developed at WABB, Incorporated. It's a half-hour listening experience partially-guaranteed to bring at least one smile to your face.
The content creators here at the Lemon World are working around the clock to bring you only the newest and most exciting data drips from your pals and our, The Lemons. Occasionally, that includes new music, videos, or music videos. So join our email list to ensure your missing-out quotient remains zero!
LEMON WORLD is your home for all things The Lemons. Check back for more adventures. Subscribe for Email Updates while you're at it!
The Lemons Discography:
So long, folks 🙂